Cenisa primarily deals with creating WordPress websites. So for us to maintain your WordPress website is no big deal, we know it like the back of our hands. However, if you decided you did not need our help to maintain your site, do not worry— we still have you covered.
Although a WordPress website looks like just another website, the truth of the matter is that the back end and maintenance are actually a bit different. In fact, we find it much easier to manage.
Back up your site
You want to regularly back up your site, in case there is a breach too severe to recover from. This might not keep your website updated, but it will be helpful incase of an issue. You should do this at least once a month. However, if you have a lot of texts, such as blogs and weekly news, you want to back this up daily. There are a tonne of plugins that can be installed to back up your website, however if you find that none are adapting to your site well, you can also create a custom WordPress plugin.
Keep updates on your radar
Keeping up with your updates starts at the core of your website. This means you must not only update your plugins and add-on, but update WordPress and your WordPress theme as a whole. Generally, it will do this itself and save you the hassle, but be sure to check in time to time to make sure it is done. Your plugins, however, will most likely need to be updated manually.
Get rid of unwanted or unused plugins
Go through your website dashboard once a month and evaluate the plugins that you have installed. Typically, if you have less plugins, your website will be cleaner and run much faster. While they do add on to the website in various ways, they can also be a gateway for security breaches you do not want.
The right plugins will add value to your site. For example, installing plugins that remove spam comments and unwanted posts, help to optimize your WordPress website. This will clean up your database, and keep it from overloading its storage usage. It also speeds up your site, which is key when attracting users since no one likes a slow website.
WordPress security
One of the first things you need to do in order to ensure your site's security, is changing your user admin name from "admin" to a new name of your choice. It should be unique and paired with a strong password (ie. one that has numbers, capitals, special characters etc.). You can also limit the number of login attempts, and of course keeping your theme and plugins updated. Additionally, there are many WordPress plugins that protect your site from viruses and malware.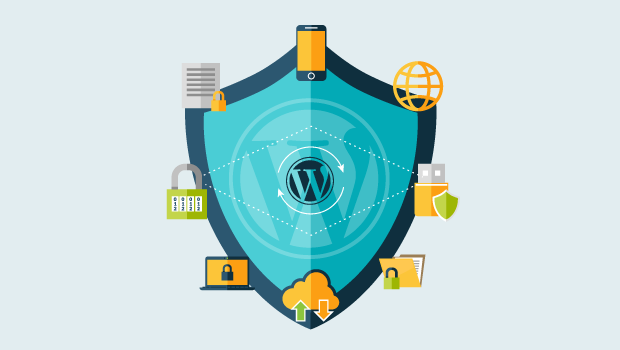 While we may have talked about many of these aspects in previous articles, the difference is that WordPress sites make things a lot easier. Since everything can be found on its dashboard, you do not have to go to third party sites to get the things you want. That is what is so great about WordPress. It a very easy to use interface— it is why we specialize in it here at Cenisa.